The word "Takas" means quickly, and Takas.lk is promising delivery in Colombo and other suburbs within three days. Takas is one of the first Sri Lankan e-commerce company to offer mobile friendly websites in Sri Lankan e-commerce industry.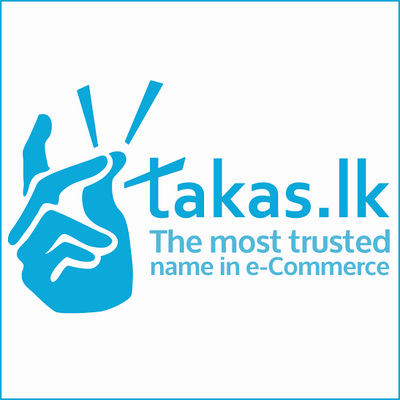 Since its inception, Takas.lk has grown to one of the top contenders in the eCommerce industry in the island with more than 4000+ electronics products now which you can choose from, and 2000+ products in areas of apparel, personal care, car care, home appliances just to name a few.
Takas.lk provide a very easy to use platform for the consumer to buy online. Being the pioneer's in introducing Cash on Delivery to Sri Lanka, it gives the users the facility to use either cash or card to purchase. Furthermore, takas.lk have 0% financing from some of the major banks in Sri Lanka thus giving the convenience of letting you buy what you want and paying how you want.
Another advantage it has got is the fact that regardless of where you live in Sri Lanka, you get the product delivered right to your doorstep.